The Tick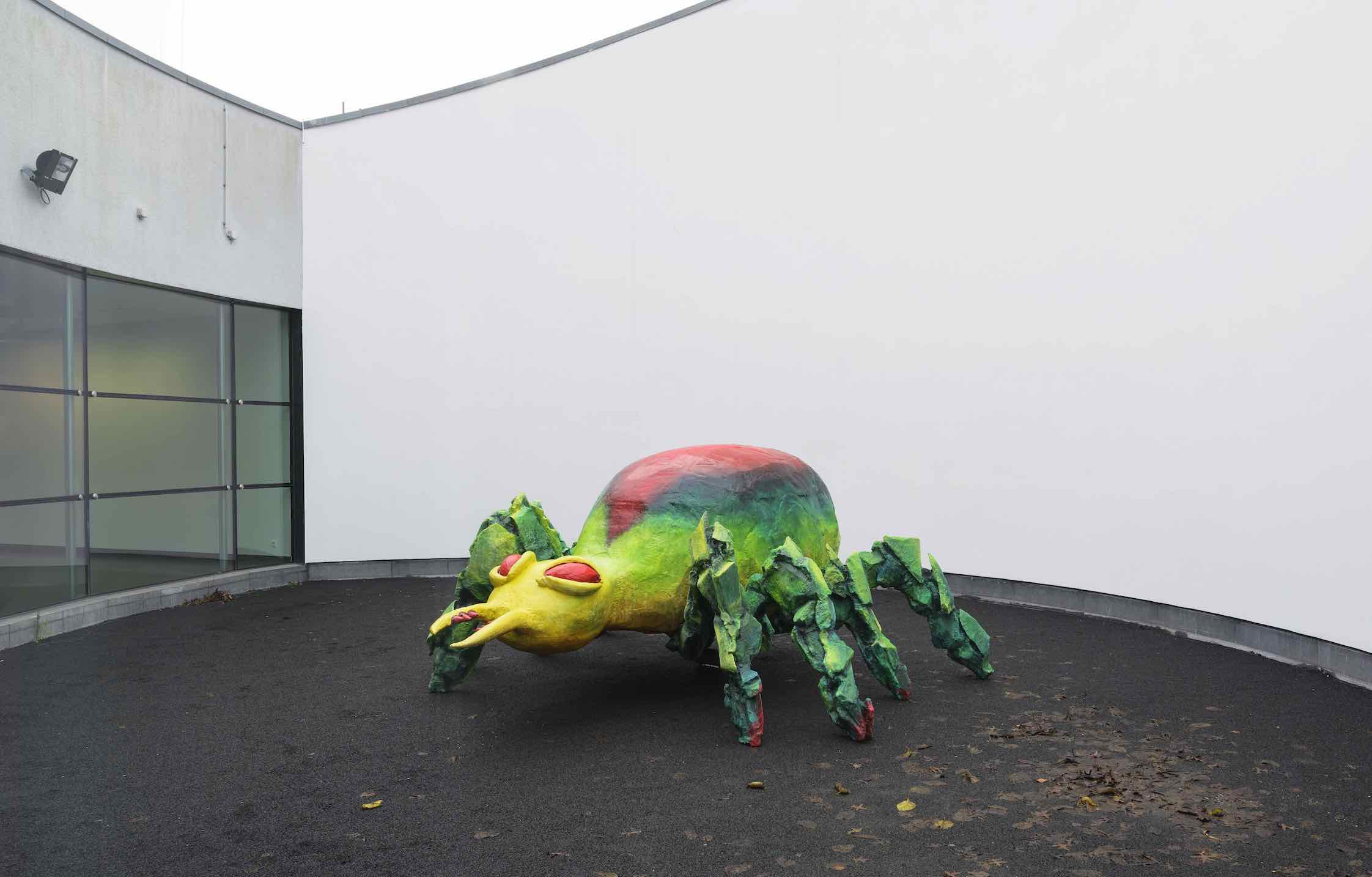 Acrylic one, metal, styrofoam. 150 x 250 x 400 cm
Winner Theodora Niemeijer Prijs 2018
Van Abbe Museum, Eindhoven
Photo: Peter Cox

Arnell created a sculpture of a giant, mutated and monstrous insect for The Eye, the outdoor space of the museum. The Tick is a continuation of Arnell's series of recent work where she investigates the insect. The insect is a carrier of multiple bacterias that can spread to humans, the most notorious being different borrelia viruses, which can cause serious damage to the human nerve system, like Lyme's disease. Global warming has led to a radical increase in the numbers of ticks. As winters are not cold enough anymore, ticks survive the winter period huddled together and spread in spring and summer time like an epidemic.

In The Tick, Arnell plays with a horror scenario in which blood sucking ticks have taken over the world. They want to infect all humans with viruses. By using the tick as a metaphor of failed aspiration of living together on this planet, the project emphasise on the balance between socio-political relationships between nature, humanity and economics. This horror scenario is reinforced by the insect – it is large, mutated and can be activated by touch.


Related works:

*